Camp China 2023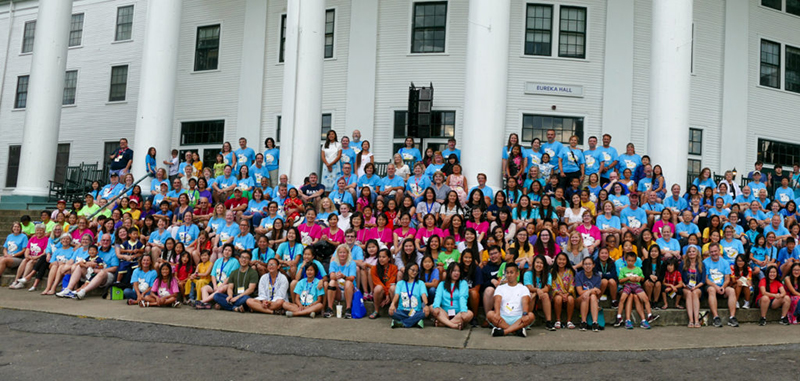 Camp China 2023
Save the Dates: July 7 – 10, 2023
Follow Registration Link Below
To teach our children about their Chinese heritage and Chinese Culture.
To involve parents to help reinforce cultural growth and self-esteem.
To create an age-appropriate environment conducive to exploring culture, race, identity, and personal growth.
To learn while having fun and to create and maintain lifelong friendships.
NOTICE:
Camp China utilizes the facilities of the YMCA Blue Ridge Assembly which was founded in 1906 Most buildings are not physical disability-friendly. Campers are required to walk up and down the mountain slope and climb stairs to reach classrooms. Additionally, our counselors and staff are not trained to work with campers with behavioral disorders.
Registration is Closed for Camp China 2023
Please complete and submit the Registration Form. Read and follow form instructions.
You will be sent a Paypal Invoice that you may pay via Check or Charge Card (a small fee applies).
Camp China 2023 Registration Fees
Adult (14+) $ 250.00
Youth (3-13) $ 220.00
Adult Adoptee $ 140.00
Commuter $ 220.00
COUNSELOR APPLICATION
>>>>>> Counselor Applications are closed <<<<<<
>>>>>> Click here for Counselor Registration <<<<<<<<
Teacher Registration
>>>>>> Click here for Teacher Registration <<<<<<<<
Camp China 2023 COVID Information
"Due to the nature of our camp and the potential for the spread of COVID-19 within our Camp China family, we have established the following policy to minimize the risk of getting COVID-19 at camp.
ALL campers and staff, teachers, and counselors must have a negative result from a COVID-19 test taken within 72 hours before arriving at Camp China. We will ask everyone to show proof of a negative test by showing a photo of the test result when they arrive.
The use of masks will be optional during camp.
These policies are subject to change pending unforeseen changes in the ongoing COVID-19 pandemic."

2023.03.28