Camp China takes place at the YMCA Blue Ridge Assembly in western North Carolina at Black Mountain.  Nestled in the beautiful Blue Ridge mountains near Asheville, North Carolina, YMCA Blue Ridge Assembly is a full-service conference center situated on 1200 acres of woodland beautified by mountain streams, wildflowers, ridges, valleys and spectacular views.  Built on the side of the mountain, many of the structures are a century old.  Walking level: moderate.
Take the time to watch this video and you will see why Camp China loves the Blue Ridge Assembly.
Eureka Hall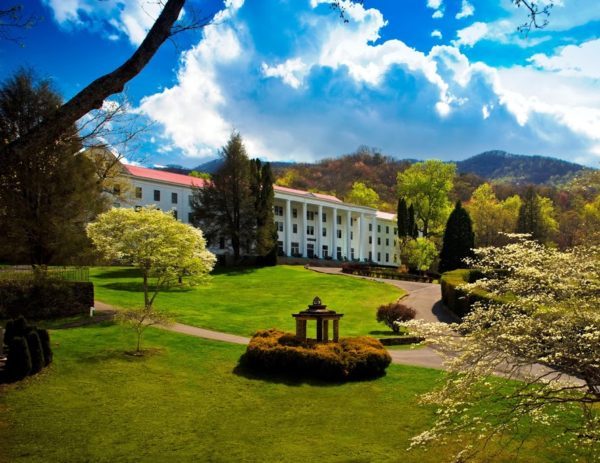 The first building constructed at Blue Ridge. Eureka Hall is a beautiful structure registered as a national historic landmark.  It houses camps year round and is the location of the camp ice cream shop.
---
The Blue Ridge Center

The main lodge, the Blue Ridge Center offers meeting and dining facilities and is the location of camp registration.  BRC underwent a $50 million renovation that includes new furniture, carpeting, bedding, and an electronic door lock system.
---
Heaton Hall

Heaton Hall is the location for most of our classes. The front porch is used for Snacks and Tai Chi Classes.  This mic century structure features a large auditorium and second floor class rooms.