Camp China 2023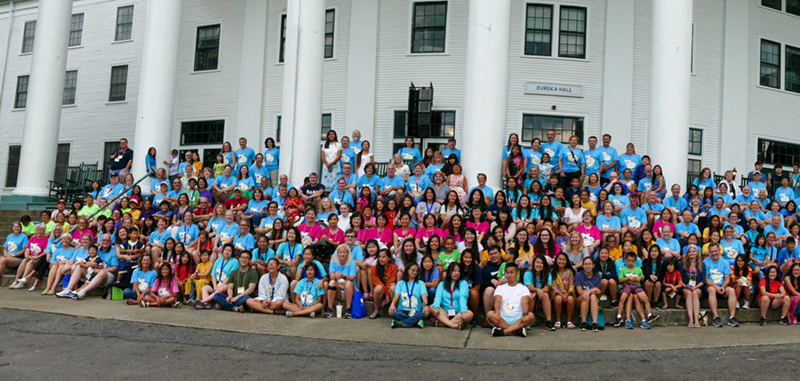 Camp China 2023
Save the Dates: July 7 – 10, 2023
Follow Registration Link Below
To teach our children about their Chinese heritage and Chinese Culture.
To involve parents to help reinforce cultural growth and self-esteem.
To create an age-appropriate environment conducive to exploring culture, race, identity, and personal growth.
To learn while having fun and to create and maintain lifelong friendships.
NOTICE:
Camp China utilizes the facilities of the YMCA Blue Ridge Assembly which was founded in 1906 Most buildings are not physical disability-friendly. Campers are required to walk up and down the mountain slope and climb stairs to reach classrooms. Additionally, our counselors and staff are not trained to work with campers with behavioral disorders.
Registration opens in March 2023:
>>>> Register for Camp China 2023 <<<<
Please complete and submit the Registration Form. Read and follow form instructions.
You will be sent a Paypal Invoice that you may pay via Check or Charge Card (a small fee applies).
Registration Fees
Adult (14+) $ 250.00
Youth (3-13) $ 220.00
Adult Adoptee $ 140.00
Commuter $ 220.00
COUNSELOR APPLICATION
>>>>>> Click here for Counselor Application <<<<<<<
YMCA / Camp China 2022 Covid Information
YMCA / Camp China 2022 Covid Information
"YMCA Blue Ridge is currently requiring that guests are either fully vaccinated against COVID-19 or obtain a negative COVID-19 test result prior to arrival. After you register for camp you will receive communication from us regarding how to send a copy of your vaccination card and our policy regarding the timing of taking a COVID-19 test prior to arrival at camp.  

As of February 16, 2022, the county where YMCA Blue Ridge is no longer has a mask mandate in place. While face coverings in public indoor spaces are no longer required, public health officials strongly recommend them in crowded indoor spaces. Masks are now optional for YMCA Blue Ridge guests and program participants. Masks are still required for all YMCA Blue Ridge staff.  We as camp organizers will make a decision regarding our policy on the use of masks indoors closer to the time of camp and will communicate this to you in early July."