Past Speakers
Jaclyn Skalnik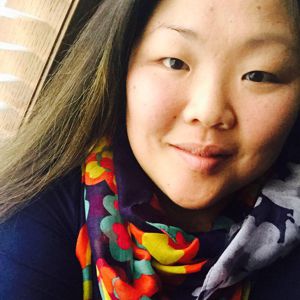 Jaclyn returned based on the overwhelming requests of the Camp China 2017 parents.  Jaclyn is the founder of Adoption Wellness (http://www.adoptionwellness.com/) and is also a transracial, internationally adopted person. Jaclyn earned a Master's degree in Social Work from the University of Wisconsin. She has assisted adoptive families throughout their adoption process for nearly two decades. She has presented at global conferences on matters concerning adoption and is passionate about counseling adopted persons and adoptive families seeking support. Other professional experiences include international adoption related travel throughout Asia and Latin America, homeland travel with adoptive families, and advocating on behalf of children who deserve permanency in a loving, healthy family. She was a very popular speaker at a previous Camp China.
Jean MacLeod
Jean MacLeod, author of "At Home in This World" and contributing co-editor of "Adoption Parenting: Creating a Toolbox, Building Connections", is the Social Media Specialist for Oakland Schools and a free-lance writer who has been published in Adoptive Families Magazine, Adoption TODAY Magazine and in the adoption essay books "Passage to the Heart and Finding Happiness".
Jean was the year-long guest columnist of a monthly adoption-parenting column for Children's Hope International, and the newsletter editor for Tapestry Books. She has developed and facilitated a series of parent education workshops on attachment, homeland trips, tween/teen issues, life narratives, and the lifelong core issues of adoptees.
Dr. Changfu Chang
Kay Bratt