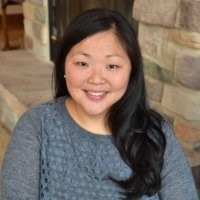 Jaclyn returns to Camp China 2016.   She will be facilitating sessions for our Parents, Campers, and Counselors.
 Let's talk race:  How we can best prepare our children to face the world?
 Difficulties or Unknown histories:  How we can have healthy discussions with little information about our children's past.
She will also have special sessions with our 4/5/6 grade campers, middle school campers, and counselors.
Jaclyn is the founder of Adoption Wellness (http://www.adoptionwellness.com/) and is also a transracial, internationally adopted person. Jaclyn earned a Master's degree in Social Work from the University of Wisconsin. She has assisted adoptive families throughout their adoption process for nearly two decades. She has presented at global conferences on matters concerning adoption and is passionate about counseling adopted persons and adoptive families seeking support. Learn More >>
---
Boys Group

As more and more boys are adopted, Camp China saw the need for a "Boys Only" mentoring group. 2013 was the inaugural year for this group and boy, it was a success. Our 2015 Year of the Sheep Boys' Group expanded into 10 registered campers. This programs for this group continues to mirror our camp goal of "Teaching children about their Chinese Heritage and Chinese Culture". We continue to identify the needs of our kids and develop programs to fit these needs.  These groups will be formed as we know the number of boys that are registered.  Otherwise, we will group the boys in age groups and provide a male counselor.