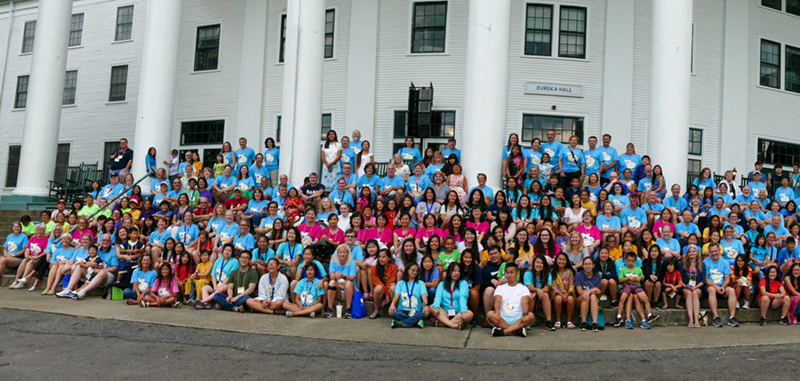 Wow. What a year so far. Who would have believed that our weekend together as one big family would be interrupted? Camp China 2021 may not be on the mountain this year, but we all can carry forth our goals:
To teach our children about their Chinese heritage and Chinese Culture.
To involve parents to help reinforce cultural growth and self-esteem.
To create an age-appropriate environment conducive to exploring culture, race, identity, and personal growth.
To learn while having fun and to create and maintain lifelong friendships.
This year our programs include both interactive sessions and pre-recorded video sessions. There will be 4 live sessions with Jaclyn Skalnik and 2 sessions with Lia Clarity:

Camper (tween/teen): "Identity Exploration"
In this 60 minute workshop, we will identify the different "parts" of our being that makes us uniquely who we are. Identity exploration can include, but is not limited to; ethnicity, race, sexuality, gender, culture, adoption narrative, faith, etc.

Parent Workshop I: "Being an Asian Adoptee in America"
In this 60 minute workshop, parents will be let "behind the curtain" of the Asian Adoptee Identity. What does it mean to be Asian in America and how might it impact the adoptee experience for our children.

Parent Workshop II: "When Love Is Not Enough: Parenting With Connection"
In this 60 minute workshop, parents will be encouraged to re-visit early attachment techniques with their children. We will identify additional resources adoptive parents need to continue the process of ongoing attachment work with a goal of healthy relationships.

Adoptee (18+): "Being An Asian Adoptee In America"
In this 60 minute workshop, adult adoptees will be given a safe space to process the events of this past year to include cultural discrimination, microaggressions, hate crimes, and xenophobia.

Chi Gong (everyone)
This class will teach a Chi Gong form, Eight Pieces of Silk Brocade. Chi Gong combines deep breathing and slow movement and is a gentle exercise for people of all skill levels. No equipment is needed except for some open space for you to move in.
Online Registration: Click Here
Our online Auction to benefit OneSky may be found here:
ONLINE AUCTION FOR ONESKY
If you simply wish to help out with a monetary donation, please follow this link to our donations page:
ONESKY Donation
See you in 2022!!!